The Indianapolis Colts had the ninth-most…
2 min read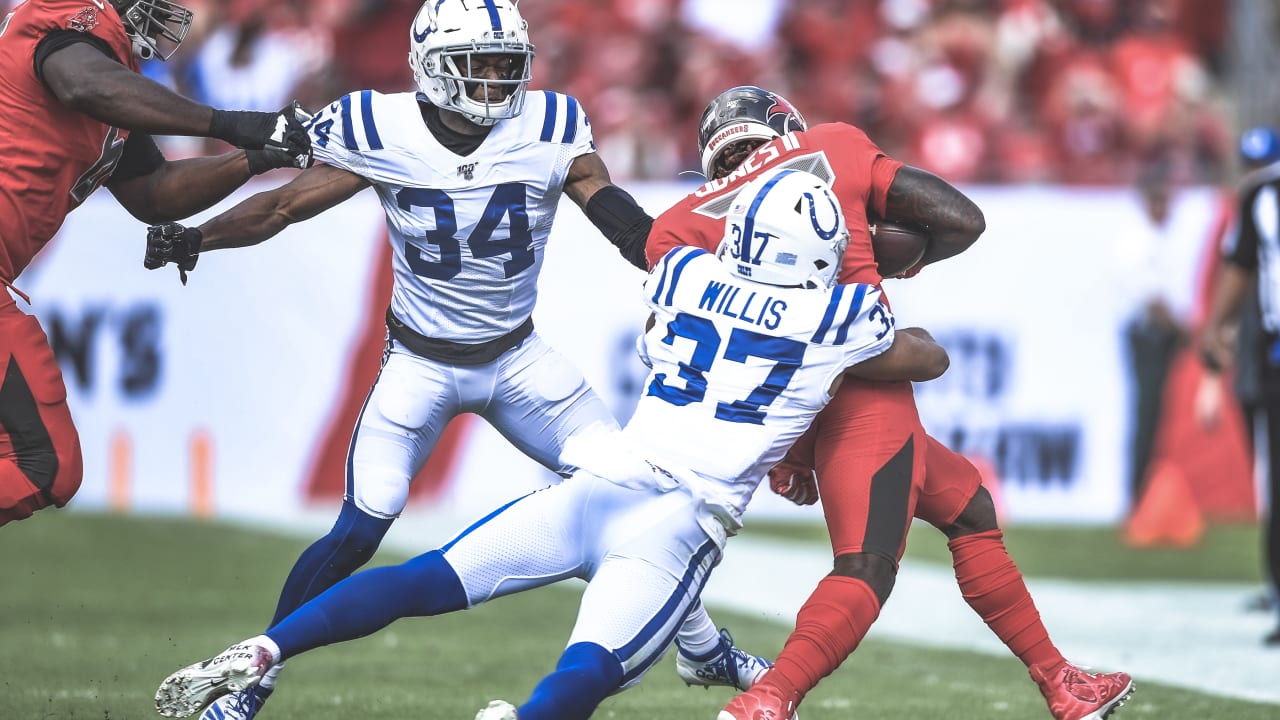 Outside of Ya-Sin, Ballard & Co. picked a couple of good ones in defensive backs Willis — whom they traded up 20 picks in the fourth round to pick — and safety-turned-cornerback Tell III.
Willis became the Colts' starting strong safety by season's end, starting nine of his final 11 games. Earning PFF's No. 4 grade among rookie safeties and the No. 26 rookie overall, he compiled 71 tackles (two for loss), one pass breakup and one quarterback hit.
"He's legitimate," Ballard said of Willis. "And he's made of all the right stuff: works, tough, plays through injury. And he's going to be a legitimate safety in this league, and for us."
"Indianapolis took a versatile player 109th overall in Khari Willis," PFF wrote. "He played 620 snaps in total this season and played more than 75 snaps on the defensive line, in the box, in the slot and at free safety. Willis was especially effective against the run, where he accumulated the second-most run stops (14) among first-year safeties while finishing third among the same group in run-stop percentage."
Tell III also earned high marks, coming in as PFF's No. 3 rookie cornerback and No. 31 rookie overall. He had 22 tackles, one forced fumble and five pass breakups, and he earned the highest tackling grade among rookie cornerbacks (89.2).
"It was a learning experience for Marvell going to corner and asking him to do what we ask him to do," Ballard said of Tell III's transition from college safety to NFL corner. "I thought he had some really good moments. And then he had some moments that were not so good. We have to even those out going forward. But encouraged by what we saw and we think he has a good future."
https://www.colts.com/news/colts-productive-rookie-class-espn-pro-football-focus-2019