Matt Eberflus Talks Defensive Evaluations, Darius…
2 min read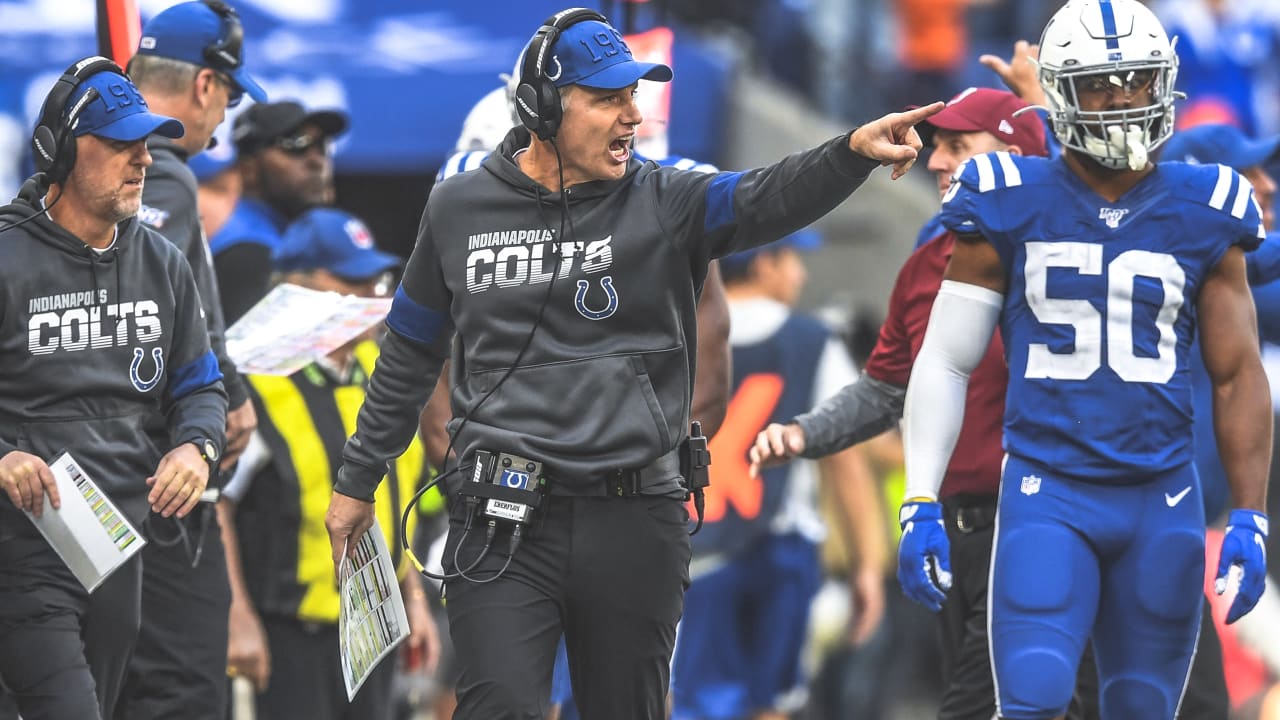 3. Eberflus is excited about the play of the Colts' defensive rookies in 2019: Cornerback Rock Ya-Sin, safety Khari Willis and linebacker Bobby Okereke, particularly, played a ton of snaps as rookies for the Colts' defense this past season; Ya-Sin and Okereke would be named to Pro Football Focus' 2019 All-Rookie Team, while Willis surely wasn't close behind.
Defensive end Ben Banogu (16 games played; 2.5 sacks), cornerback Marvell Tell III (13 games played, one start) and linebacker E.J. Speed (12 games played) also were able to get plenty of opportunities to show what they could do as rookies.
Eberflus said this week that the plan all along was for those guys to play major roles for the defense, and, like any rookies, it took some time for them to catch on and start playing consistently. But once they did, it offered a promising glimpse into the future.
"You have (to have) some growth there and you have to have some patience, and that's kind of what we went through the first four games, and I think once we started catching stride there I think we started to see some better football in the middle there," Eberflus said. "And now our objective is just to keep that going all the way through the season, and we've gotta do a better job of that."
Okereke, particularly, shined at various parts of the season. He initially got an opportunity to play a major role when Leonard went down with his concussion with three games, but even when Leonard returned, Okereke was able to play plenty of snaps as the team's primary SAM linebacker. He finished with 58 tackles (two for a loss) with 1.0 sack, two forced fumbles, one fumble recovery and he also took an interception to the house on an attempted two-point conversion.
"We saw the functional intelligence, so to speak, on the field of him being able to execute at a high level and play and it's not too big for him as a rookie," Eberflus said of Okereke. "And so when Darius came back we decided to put (Okereke) at the SAM spot to get him more reps, because we wanted to put all three of those players on the field at one time and not have him sitting on the sidelines. So that was our plan and we knew he could handle it, and he did an excellent job."
https://www.colts.com/news/matt-eberflus-darius-leonard-bobby-okereke-colts-podcast