'I'm Already There' Among League's Best Defensive…
2 min read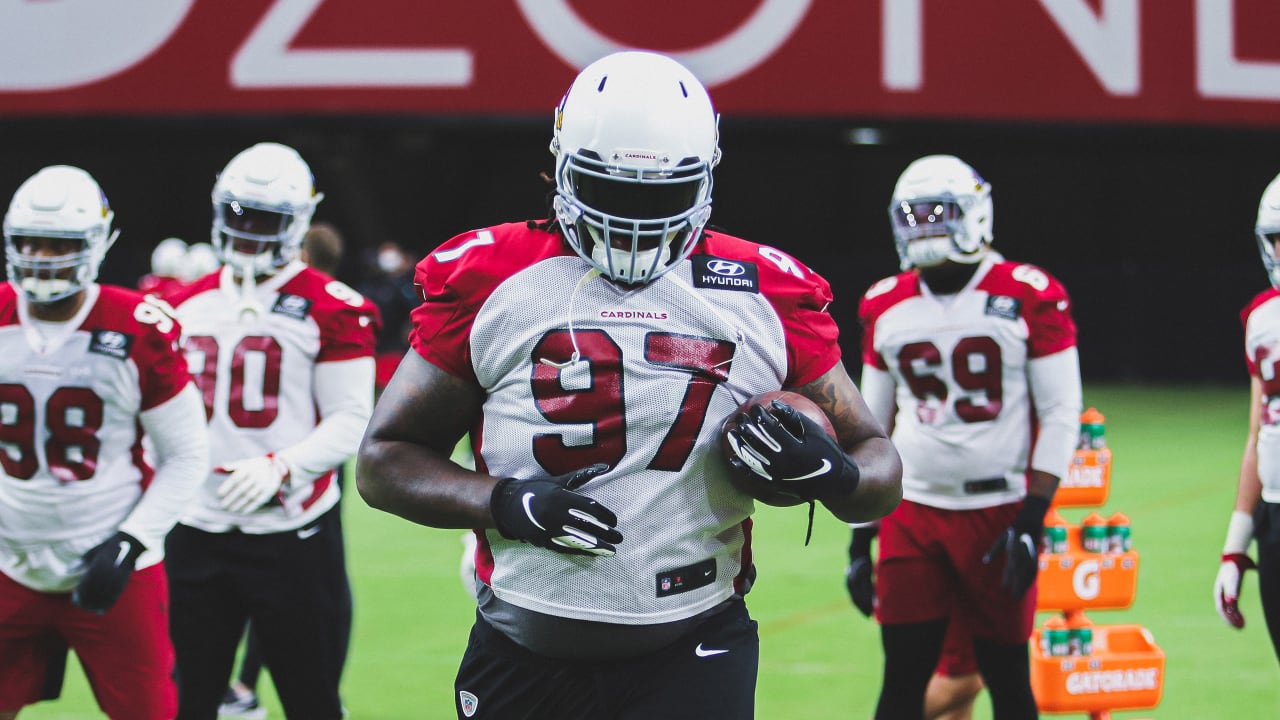 The Cardinals had an elite edge-rushing presence last season in Chandler Jones, who finished second in NFL Defensive Player of the Year voting after totaling 19 sacks. The interior, though, lacked consistent push, which is why Phillips was so coveted.
"When you've got a great edge rusher and you don't have inside pressure, quarterbacks can get back to their spot, step up and then slide out," defensive line coach Brentson Buckner said. "You sort of negate your edge guy. Jordan is going to bring a big presence inside that we haven't had since Calais Campbell. He's a big, physical body. He's a big, tall man. He eats up space, has a great get-off, and we want to make sure that quarterback doesn't have a soft pocket."
Phillips is excited about the symbiotic relationship with Jones, whom he calls "probably the best rusher in the league." Jones has talked of setting the single-season sack record in 2020 but it won't be easy if he is consistently double-teamed.
"If Chan is out there doing what he does, then great, he's going to get his 15, 16 sacks a year," Phillips said. "But where's the help at? He can't do it all by himself. I feel like that's why I was brought here. I feel like that's why (Devon Kennard) was brought here, to help Chan and try to get some more push. If I do what I need to do, I can get him up to 20 sacks, 23 sacks."
Joseph said Phillips has the capacity to get 10 sacks himself this season. He certainly looks the part, with surprising agility for someone who stands 6-foot-6 and 341 pounds.
As a second-round pick in 2015, the pedigree was always there, but Phillips' early-career production was not. The light went on in Buffalo, and Phillips is adamant it won't burn out in Arizona.
"I came out of a two-gap, 3-4 system," Phillips said. "I played '0' nose but I always had my basketball background, and I never really got to use my explosiveness. Once I figured out I was bigger and faster than most people, it just kind of took over where I could just get off the ball. As long as I get you with my hands and my head, it's pretty much a wrap for you."
https://www.azcardinals.com/news/jordan-phillips-i-m-already-there-among-league-s-best-defensive-tackles