Bears players and numbers: Who wore it best?
1 min read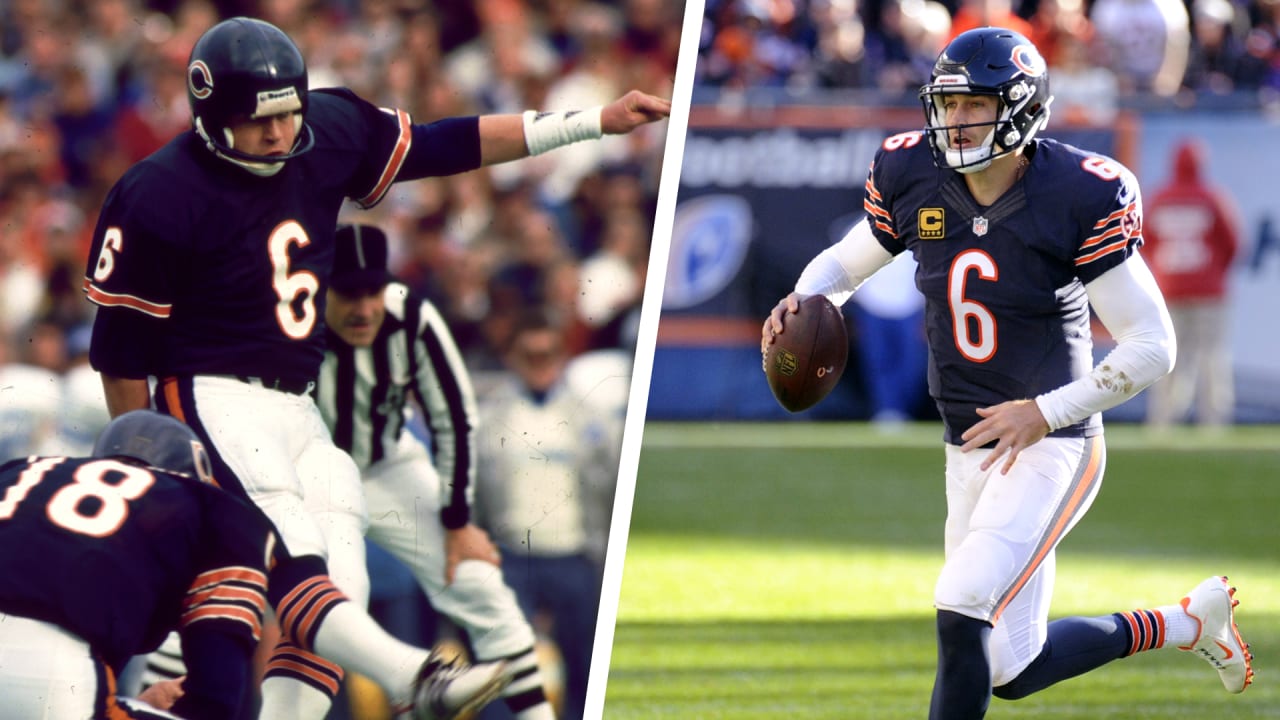 No. 6
Kicker Kevin Butler vs. quarterback Jay Cutler
It's ironic they wore the same number, given that fans could cover the "B" on their Butler jerseys with a "C" and suddenly have a Cutler jersey.
Butler spent his first 11 NFL seasons with the Bears from 1985-95, exiting as the franchise's all-time leading scorer with 1,116 points, a record that has since been broken by Robbie Gould. Selected by the Bears in the fourth round of the 1985 draft out of Georgia, Butler set an NFL rookie record that has since been broken by scoring 144 points for the famed 1985 Super Bowl champions. With the Bears, Butler made 73.2 percent of his field-goal attempts (243 of 332) and 97.5 percent of his extra-point tries (387 of 397).
One of the most polarizing players in team history, Cutler was acquired in a blockbuster trade with the Broncos in 2009 and spent eight seasons with the Bears. During that time he became the franchise's all-time leading passer in attempts (3,271), completions (2,020), yards (23,443), touchdowns (154), completion percentage (61.8), passer rating (85.2) and 300-yard games (16). But Cutler led the Bears to only one playoff appearance in his eight seasons (in 2010) while compiling a 51-51 record in 102 regular-season starts.
https://www.chicagobears.com/news/bears-players-and-numbers-who-wore-it-best