4 things to watch in Bears-Cowboys game
3 min read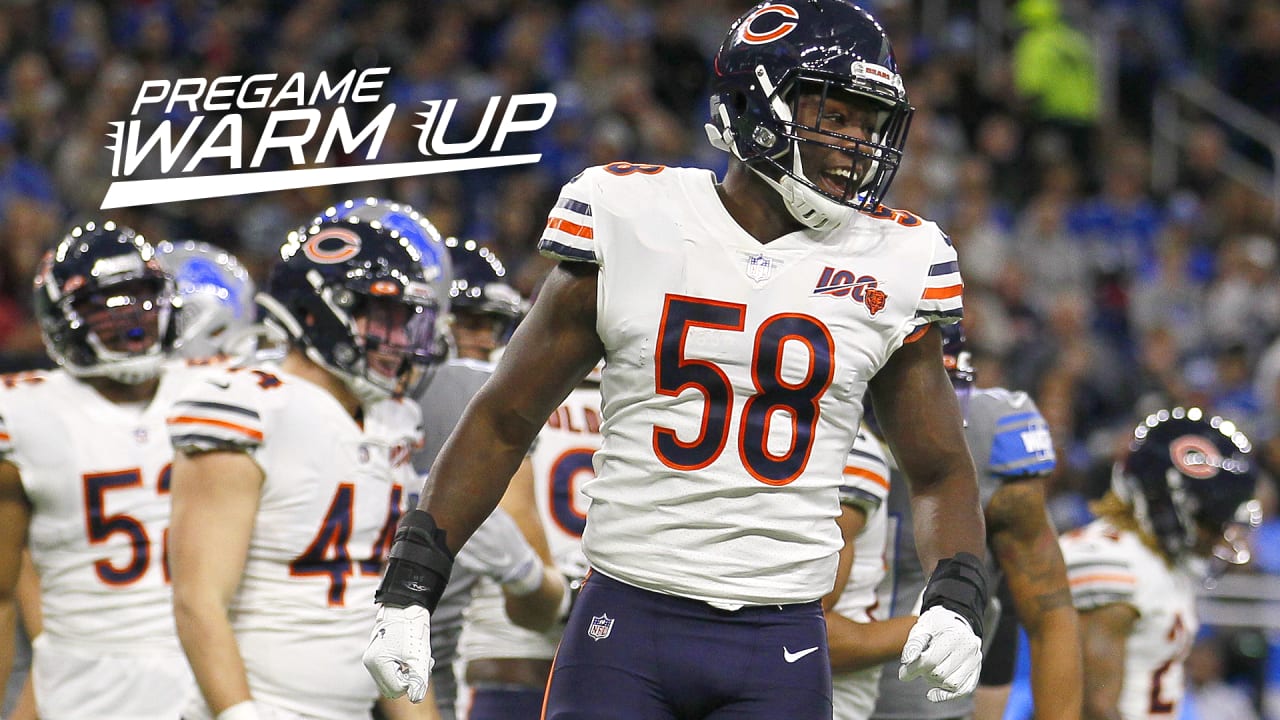 (2) Will Mitchell Trubisky build on his best performance of the season last Thursday in a Thanksgiving win over the Lions?
Trubisky demonstrated excellent decision-making and accuracy in rallying the Bears from 17-7 and 20-17 deficits to beat the Lions 24-20. He passed for a season-high 338 yards and showed resiliency after throwing his only interception of the game, completing 10 of 11 passes for 165 yards with two touchdowns and a perfect 158.3 passer rating on the Bears' final three drives.
Coach Matt Nagy feels that Trubisky is trending in a positive direction. "He's at a point where he's definitely getting better," Nagy said. "His arrow is up. He's put together four good games in regards to decision-making and producing."
Trubisky will face a difficult challenge Thursday night against an elite Cowboys defense that doesn't necessarily have to blitz to get to the quarterback. A pass rush that features defensive ends Robert Quinn (9.5 sacks) and DeMarcus Lawrence (5.0 sacks) is a main factor in the Cowboys defense ranking third in the NFL in third-down efficiency.
"We've just got to win our one-on-one matchups," Trubisky said. "I've got to maneuver the pocket. The o-line has got to do a great job in protection and we've just got to make plays. I think if we can dictate the tempo somehow and control third down and stay in third-down-and-manageable, then hopefully we can get some conversions and make that a positive for this game."
(3) Will the Bears get enough from their running game to be balanced on offense and keep the Cowboys defense honest?
The Bears rallied to beat the Lions behind Trubisky's passing, but they also ran for 88 yards on 23 carries in the game. They're now 4-1 when they rush for at least 75 yards and 2-5 when they don't reach that plateau.
After being limited to 153 yards on 58 attempts in four previous games, David Montgomery rushed for 75 yards on 16 carries against the Lions. It was his second highest rushing total of his rookie season, surpassed only by a 135-yard outing in a Week 8 loss to the Chargers.
The Bears offensive line performed well in Detroit, opening holes and reaching the second level with blocks as well as the unit has all season. A similar performance against Dallas would provide a huge boost for the offense and slow down a fierce pass rush.
The Cowboys defense features tackling machines at linebacker in Jaylon Smith and Leighton Vander Esch. But while the unit ranks eighth in the NFL in total yards and passing yards, it's only 16th against the run, allowing an average of 106.4 yards per game.
(4) Will the Bears be able to contain running back Ezekiel Elliott?
The Bears run defense will face one of its most difficult tasks of the season Thursday night against Elliott, who ranks sixth in the league in rushing with 990 yards and seven touchdowns on 227 carries. The two-time NFL rushing leader also has caught 39 passes for 326 yards and one TD.
"He's a great, great back," Pagano said. "He's strong. He's got great vision. He can run. He can take it inside, bounce outside, run through you, run around you, jump over you. He's a threat out of the backfield as a receiver. He's good in pass pro. He's as good as they get. It's going to take a village to get this guy on the ground, down after down."
Elliott rushed for at least 100 yards five times in a seven-game stretch earlier this year but has since gained 47, 45, 86 and 71 yards in his last four contests. Dallas is 1-3 in those games.
The Bears defense ranks seventh in the NFL in total yards, seventh against the run and ninth versus the pass. The unit held Giants star running back Saquon Barkley to 59 yards on 17 carries Nov. 24 in a 19-14 win over New York at Soldier Field. It hopes to have similar success against Elliott and the Cowboys.
https://www.chicagobears.com/news/4-things-to-watch-in-bears-cowboys-game